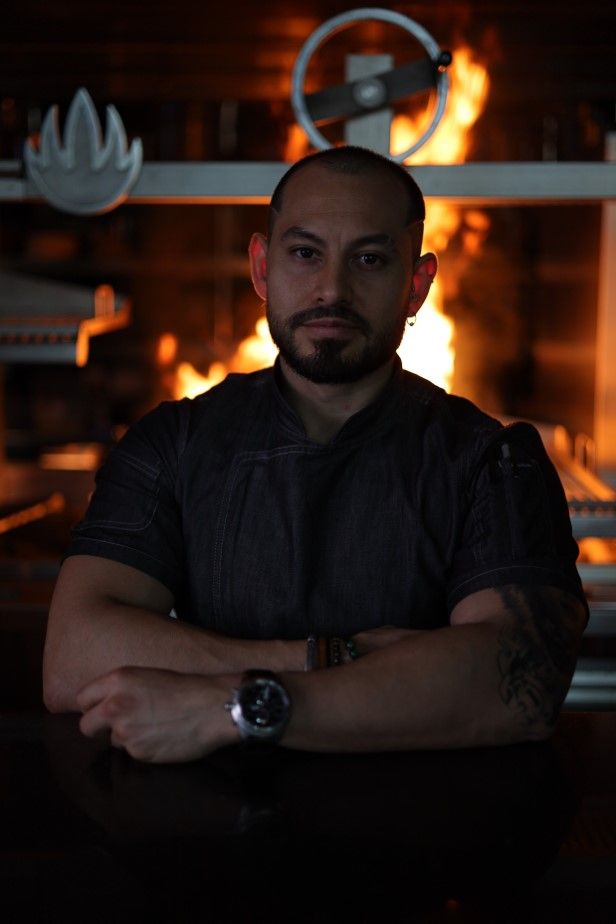 Brando Moros
Head Chef
71 Steak and Grill
About Chef
Brando Moros is fascinated by fire, specializing himself over the years in wood-fired grilling, understanding the fire and its nature, the heat, the aromas and textures. A way of cooking that is so completely different, beautifully complex, yet simple. Experimenting different techniques, cooking over it variety of ingredients finding the perfect balance of flavors.
With a strong attention to each detail of the dining experience he takes an extensive research, multiple trials and tastings over experimental processes to give value to ingredients with respect and consciousness. His vision, to honor the gifts of mother earth through a gastronomic experience, involving smoked flavors and aromas of wood and charcoal. Bringing to our palates "The Grill Experience".
He is an assertive and strong Chef, result-oriented, adaptable, focused and righteous. With a vast experience, over 15 years, within the food and beverage industry, with expertise ranging across numerous different cuisines and fine dining. Proactive, highly motivated professional who always strives to inspire others, obsessed to extend his cooking skills and knowledge with leadership and teamwork.