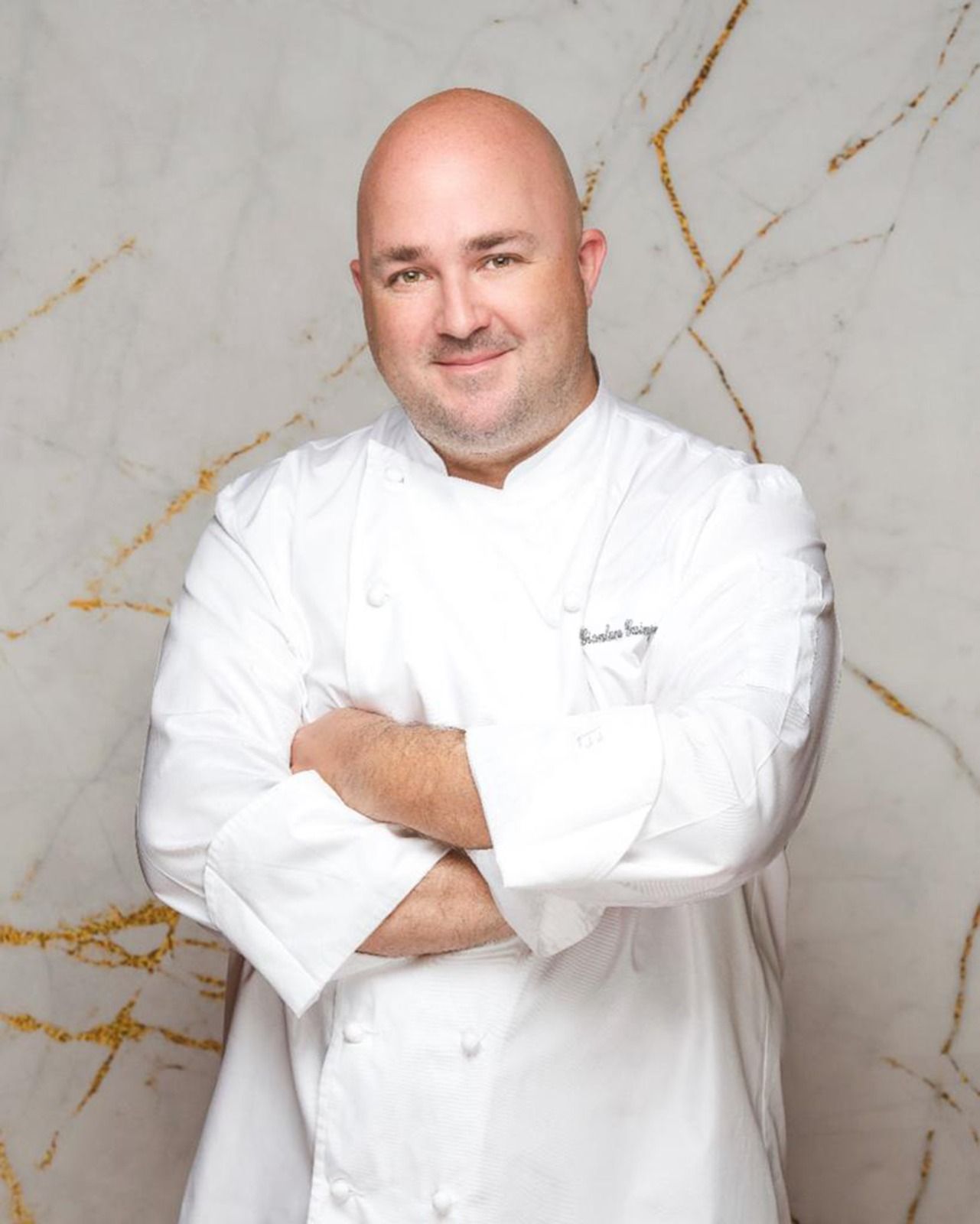 Guinzoni Gianluca
Executive Pastry Chef
G&G Dolci
About Chef
Born into a Piedmontese family with a great passion for pastry, Guinzoni Gianluca prepared preserves and collected vegetables in the garden with Papa Angelo from an early age.
This love leads him at the age of 14 to attend the hotel management school in Como.
After completing his studies, Como and the liveliness of those years awaited him and shortly thereafter he began a long collaboration with the then-famous Hotel Villa D'este, frequented by actors and businessmen from all over the world.
The avant-garde personality of the Hotel Villa D'este developed in design and cuisine also characterizes Guinzoni's training. After a brief stay at the Hotel Cala Di Volpe Sardinia, Gianluca arrives in London where he cooked for politicians and artists at the 1 Michelin star Zafferano Restaurant.
The opening of the Cavalli club in Dubai means a period of stability and professional growth for Gianluca. Spending 8 years in the same city allows him to fully understand the places, dishes and needs of international customers. He will later move to the Orient Hotel in Shanghai, where, in addition to his enthusiasm, a young environment awaits him and the Executive Chef Giovanni De Ambrosis at the peak of his career. The perfect mix allows Gianluca to soon become Pastry Chef. From that period he remembers that he found himself holding pastry courses in front of starred chefs,
travels, and international experiences that have enriched him immensely.