Al Rasheed Coffee Grinding Co.
Hall: Shk Rashid Stand: R-242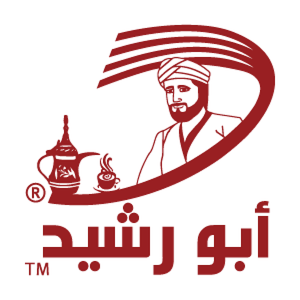 Our business was founded in 1970 when Mr. Mohammad Helal opened a small coffee roasting shop in Qalqilia, Palestine. At the time, he produced coffee blends on a 5kg manual roaster.
Over time and with immense effort and dedication, our business has grown from its humble beginnings and become a widely-recognized national brand. The transition from a shop-based business to a large-scale factory model began when we first operated our fully-automated production line in 2009, which was the first of its kind for coffee production in Palestine. We begin our process with green coffee beans, and end it with packaged roasts, ready for sale and consumption. This move officially established Al Rasheed as a competitor on the national scene. We now have branches in three cities: Qalqilia, Ramallah, and Nablus.
The company produces three main lines of coffee roasts: Abu Rasheed, which includes three Turkish coffee blends; Palestina Espresso which consists of two regular espresso blends, and four capsule blends, ranging from light to intense; and Yafa, our filter coffee. These blends are sold at our shops and distributed to various supermarkets, cafes, restaurants, and offices throughout the West Bank.
In 2019, we earned the ISO 22000 food safety management qualification, making us the first Palestinian coffee producer to achieve this certification. We have also recently upgraded from using foil capsules in our espresso line to biodegradable, eco-friendly capsules made of a fiber-paper compound.
At Al Rasheed, we remain committed to providing state-of-the-art coffee at the highest level of quality. We have worked and will continue to work diligently to meet the requirements of our clients and consumers, through innovation and learning. We hope to be the most trustworthy and definitive coffee provider in Palestine, and to expand further to markets abroad in the future.
Address
Al Rasheed Coffee Grinding Co.
Al Quds St
Qalqilia
Palestine, State of
Our first production line, Abu Rasheed includes several Turkish coffee blends (Light, Medium and Dark) that satisfy different tastes, in addition to classic Arabic sada coffee. All of these roasts are ...

A special roast of coarse coffee for use in filter-drop coffeemakers. This rich blend is the perfect morning drink, whether at home or the office.