Bidfood Middle East
Hall: 7 Stand: D7-25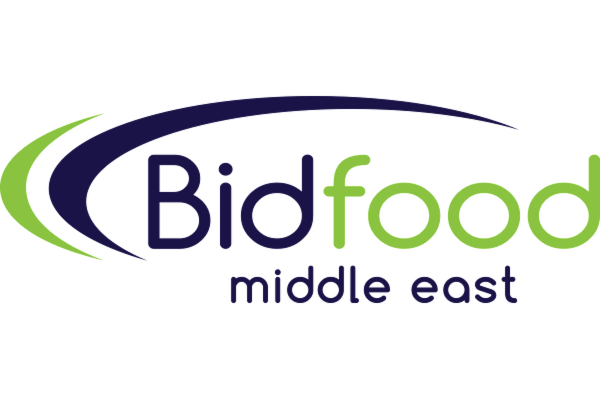 Bidfood Middle East, part of JSE-listed Bidcorp, is a foodservice distributor of food, beverages, and non-food products in five markets across the GCC, with standalone companies in the UAE, KSA, Bahrain, Oman, and Jordan.
The company serves customers in a wide range of sectors within the foodservice industry, including hotels, restaurants, cafes, QSRs, sub-distributors, wholesalers, entertainment, as well as independent operators in the hospitality industry. Bidfood ME's mission is to offer product and service solutions to customers, deliver best-in-class market strategies to suppliers, integrate CSR activities into its business model, ensure a rewarding and entrepreneurial environment to employees, and guarantee a healthy business model to shareholders.
Everything Bidfood does has stakeholders at heart and is led by research and insight, whether that's into food trends that help menus stay ahead of the curve, or into the latest technological advances that allow the company to continuously develop its service offering.
Address
Plot 597-974, Dubai Investment Park 2
Dubai
United Arab Emirates
The Kraft Heinz Company provides high quality, great taste and nutrition for all eating occasions whether at home, in restaurants or on the go.

General Mills, Inc., is an American multinational manufacturer of branded consumer foods sold through retail and foodservice channels.

Ever since its foundation in 1899 S.Pellegrino has been a premium brand of sparkling water synonymous with style for more than a century.

FlavOil produce highest quality products for the professional kitchen. Single source, pure ingredients manufactured to Global Food Standard specifications, in sensible, environmentally sound catering ...

Chefmate is Bidfood ME's private label of delicious ready-made sandwiches. From paninis to toasties, there's deliciousness for every occasion.

Global leader of gourmet desserts, Sweet Street is the most widely purchased dessert brand in the US and the second most purchased of all bakery products we offer as a wholesale dessert supplier. 

From humble beginnings on the south Cornish coast, Cornish sea salt has now become international selling in over 33 different countries. 

CSM Bakery Solutions is an international leader in the baking industry, producing one of the broadest ranges of products for customers in more than 100 countries.